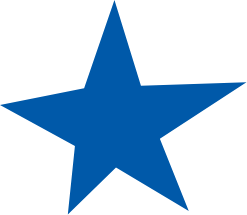 Fix Your Course on a star and
you'll navigate any storm
The Healthcare
Landscape is
Ever-Changing
We Help You Adapt
We have been transforming for 23 Years
We stay ahead of the curve, never losing sight of the larger context and bigger opportunity by:
Embracing new ideas and welcoming change
Being flexible and forward in our thinking
Fostering a deep scientific core and broad knowledge of trends and possibilities across the healthcare sector
who we are
Our purpose is to support our clients to share the scientific story of the diseases they touch, and therapies discovered for all in need.
We love our people.
Strategists. Doctors. Marketers. Software Engineers. Designers.
We think different. We embrace it.
We craft content. We connect people.
We always keep the patient at the center.
We Share the Same Values.
We are passionate about making a difference.
We look forward.
We always ask "What If"
We bring our best selves.
We think all the time.
We are better together.
Our Approach
Thinking Strategically
Is Who We Are
Strategic alignment is in our DNA
Insights are central to impact
Evidence is translated into the right narrative
Content is our Craft
We collaborate ALL the time
We Are Builders of
People and Brands
We think differently about the practitioner and patient journey
We identify what's working, what's not working
We pull through the right communication tactics to the right population-at the right time
We connect and grow people. We unlock their full potential to be most impactful at what they do.
what we do
+

Our Core Strengths: Building Better Health

We are fluid. All can be done either live or virtually.

+

Strategic Services

We partner to explore global markets, build strategic brand plans, and grow agile brands of the future

+

KOL/EE Engagement

We develop KOL engagement plans aligned to your strategic goals, including KOL identification, profiling, archetyping, execution, tracking, and metrics

+

Advisory Boards

We support planning and execution of Advisory Boards to pressure test your scientific messaging, clinical data, and brand positioning

+

Content is Our Craft

We create scientific content that communicates the story of disease, the patient journey, and promise of your brand. All content is custom designed for the audience and the channel, and it the right size and format for today.

+

Real World Evidence Analysis

We organize real-world case compendiums to support the lifecycle of your brand and explore current standards of care across markets.

+

Virtual Engagement

We believe anything that can be done live..can be done virtually: Workshops, Brainstorms, Multi-stakeholder Forums, Advisory Boards, Roundtables, KOL Engagement, Medical Congresses, Disease/Branded Education, and Peer to Peer Programs (driven locally, regionally, nationally or globally), everything "virtual convention".

+

Creating the Connection with Your Brand

We create moving scientific content that tells the right story and connects your brand with the right people. We produce MOA videos, disease and branded videos, podcasts, broadcasts, and webcasts that communicate the promise of your brand.

+

Publication Planning

We are strategic thinkers. We look ahead with you to build your plan for publications to support communicating the story of the disease, your clinical data, and the scientific story of your therapy at the right time.

+

Scientific Writing Support

We are scientific writers. We develop publications, posters, and abstracts that bring the story of your clinical data, the patient journey, and your brand to life in medical journals and at congresses.
let's connect
Enough about us.
Let's hear about you.